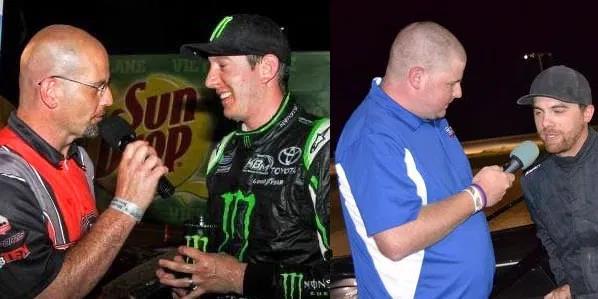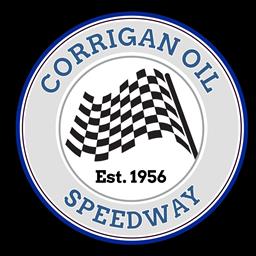 12/14/2020
Corrigan Oil Speedway
---
Voices of "The Track the Stars Call Home" Announced
orrigan Oil Speedway is pleased to announce Matt Prieur and Sean Sprague as the Voices of "The Track the Stars Call Home" for 2021! Together Matt and Sean will bring the action both on and off the track to life in fresh, entertaining new ways that will keep the excitement going all night long!
Prieur, who is originally from Flint, MI and now calls Westerville, OH home, brings over 30 years of Public Address Announcing at over 160 tracks and 2,500 race events all across North America. Among those events includes the ARCA Menards Series, World of Outlaws Late Model Series, ASA AC-Delco Challenge Series, ASA Late Model Series and more recently the CRA Super Series and JEGS/CRA All-Stars Tour. In addition to being a Voice at Corrigan Oil Speedway starting with the 2021 racing season, the 46-year-old is also the Voice of neighboring Saturday night track, Berlin Raceway in Grand Rapids (Marne), MI (since 2019) and the Voice of the International 500 (I-500) Snowmobile Race in Sault Ste. Marie, MI (since 2016).
"When you think of Spartan Speedway, now Corrigan Oil Speedway, you immediately think of names like the Fedewa's, the Finley's, the Ryan's, the Parish's, so many other names that are just synonymous with the track. To now be a part of that is truly an honor." Stated Prieur who is also the Voice of the Ohio State Buckeyes Men's and Women's Hockey Teams on the Big Ten Network (BTN+) as well as the Voice of the Columbus Mavericks of the United States Premier Hockey League (USPHL). "Tom, Tracey and I have known each other for over 20 years and when the news came out about them taking over the track, I was really excited for them," continued Prieur. "Then we ended up putting this deal together. Truly, it's an honor to even be asked to come to such a legendary race track. I'm really looking forward to being a part of everything that Tom and Tracey have planned and I'm excited to be working with Sean." he ended.
Sean Sprague brings nearly 15 years of Motorsports Announcing experience back home to Corrigan Oil Speedway. Sean is a former assistant announcer at Corrigan Oil Speedway and Springport Speedway, Great Lakes Mini-Cup series announcer, Angola Motorsport Speedway Announcer, Racing For Miracles Event Announcer, and most recently the Voice of I-96 Speedway in Lake Odessa Michigan. Sean brings with him a lot of enthusiasm, knowledge and is truly a student of the sport. Living locally and originally from Corrigan Oil Speedway's home of Mason, Michigan, we are excited to have Sean on our team and look forward to him to be a Voice at Corrigan Oil Speedway for many years to come!
"To be coming back to where I started my career is amazing!! Huge thanks to Tom & Tracey for the opportunity to return where it all began! Also excited to be coming back to work with some new and familiar faces and to see old and new fans and drivers at the track will be a huge family reunion for me as well! To be working with an old friend will be awesome!! Matt and I have had some fun in the past with events but to be working alongside of him professionally is awesome!! See you trackside in 2021!!We have lots of exciting things happening at Corrigan Oil Speedway in 2021. Welcome to the Track the Stars Call Home Matt and Sean!
---
Back to News